Affordable Concrete Staining Solutions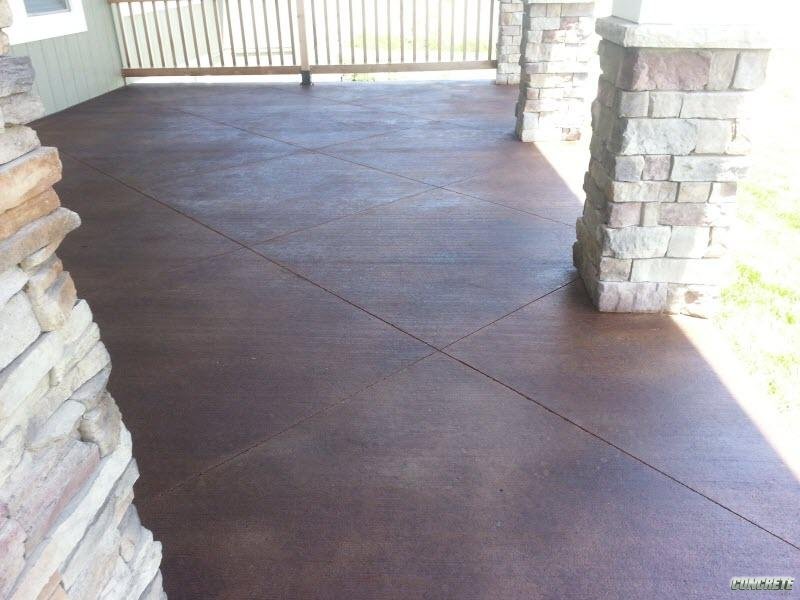 Kansas City Concrete Solutions is a Kansas City based concrete staining solutions provider serving the midwest area including Dallas, Houston, St. Louis, Boston and Hays. We specialize in polishing uneven concrete floors, laying decorative inlays including logos, designs, etc.,
concrete coating, epoxy flooring and concrete sealing.
Some of our Concrete Staining work
Benefits of Stained Concrete:
Easy to maintain: A thorough job of polishing plus sealing ensures that the floor is scratch and abrasion resistant. To clean just mop with a wipe cloth.
Suitable for Kansas City Climate: Concrete floors offer a cool surface and are suitable for the climate in the city here.
Cost effective: Unlike wood they don't have to be polished once every few years. And unlike tiles, they don't lose their sheen. It's a time job.
Slip resistant: Using a proper sealer ensures that the floors are slip resistant
Versatile: Concrete floors can be used to replicate almost every floor type including marble, granite and even brick.
Certified user of Ameripolish, Prosoco and the Super Abrasive process
Cost effective quote
Guaranteed work
Diamond polish leaves no chance for scuffed finishing and no need for resealing.
Experienced and trained friendly staff
Why Choose Us?
We can help you transform any boring and dull flooring into a vibrant and shining floor within no time. Concrete Solutions has worked with hundreds of clients in and around Kansas City to create hundreds of flooring designs. Contact us for a FREE estimate…