Concrete Coating and Sealing
From dull to drab in just a few hours!
We are Kansas City's best concrete polishing and epoxy floor experts with more than 10
years of experience. We provide complete residential and commercial concrete flooring solutions to hundreds of clients in and around the metro.
We help to resurface or replace your concrete floors and our concrete coating is a result of a unique blend of high resistance acrylic and latex resins that are blended using the best cement. Your floor not only retains its sheen but also durability. We can add years of life to your flooring without you having to rob your bank account. Concrete Solutions can cover all your needs –from start to finish.
Why Concrete Coating and Sealing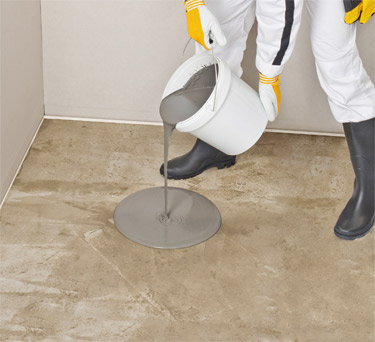 There's no two opinions about the fact that concrete is one of the most durable flooring options. It's also true that with continued use, it becomes susceptible to physical impact,
chemical reaction from cleaners and disinfectants, etc. To protect the flooring from such wear and tear, coating the concrete flooring becomes important.
These coatings are directly applied to the floor to make it last long. This is different from the ceramic and tile coatings that are applied for aesthetic purposes.
Concrete Coating and Sealing – What We Do
Even before beginning the concrete coating process, our specialists evaluate your flooring to determine the extent of the damage or inspect the surface area to check if the floor has damage, cracks, etc. If this is the case, the floor is patched and repaired before coating can begin. Here again, we use the best quality material to undertake the patching and repair process. We then prepare the surface and then apply the coating.
Concrete Solutions is your best choice for residential and commercial environments. We have over 10 years of experience in meeting strict requirements.
For more information about concrete coating and concrete sealing, please contact us today!